Instrata Fungicide, Syngenta
 (2.5 Gallons)
Always Brand New and Fresh Product !!
Always Free Shipping (United States Only Lower 48)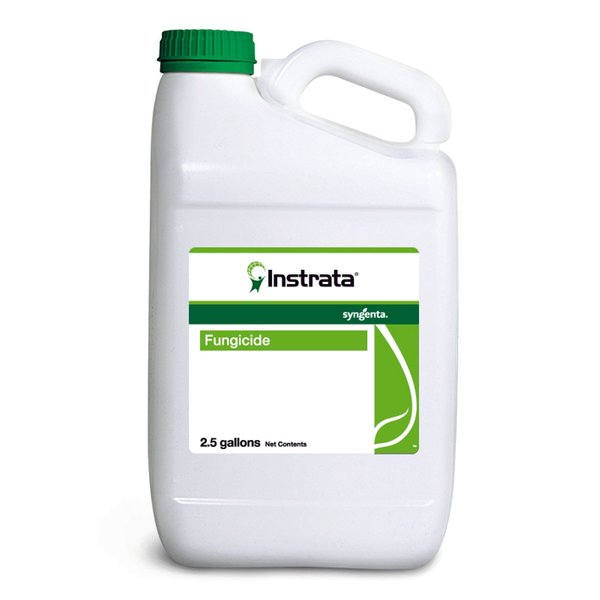 Description
Instrata is an excellent choice for use in a preventative program or curatively after first symptoms are evident. The quick systemic action of the propiconazole component will deliver a rapid clean out of internal transport tissues which is especially important in curative situations. The chlorothalonil and fludioxynil components act in synergy by attacking germinating spores and developing fungal mycelium to rapidly clean and protect external surfaces.
Active Constituents: 36.2% Chlorothalonil, 5.7% Propiconazole + 1.45% FludioxanilRate:
Key Benefits of Instrata
• Crown and foliar disease specialist covering Anthracnose, Brown Patch, Dollar Spot, Helminthosporium disease and Winter Fusarium
• Triple modes of action – one systemic DMI in combination with two contact fungicides
• Rapid systemic movement and contact coverage that stops spore germination fast and prevents the spread of disease
• Superb resistance management tool utilising three chemistry classes for use across multiple seasons in preventative situations
• Trusted Weather Stik Technology as in DACONIL WEATHER STIK
• Up to 28 days coverage from a single application
Always Brand New and Fresh Product !!
Always Free Shipping (United States Only Lower 48)