IRON CHELATE 6% and 10%
Southern Ag Brand

Similar to Sequestrene 138, H2O Soluble, 5lbs.
Free Shipping United States Only
Contact Us For International Shipping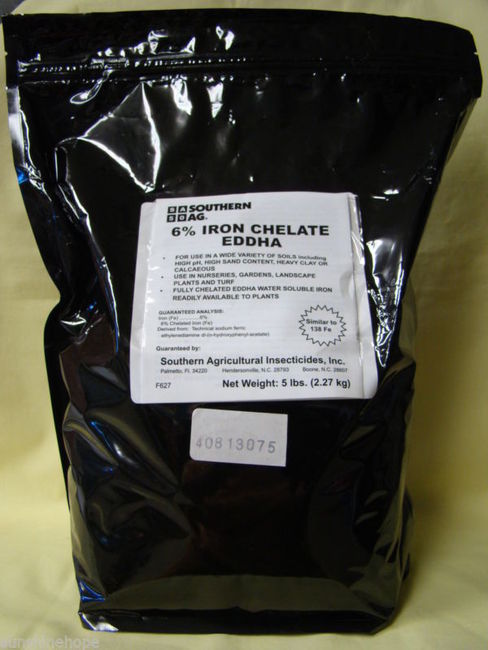 Here, from Southern Ag is their new 5 lb bag of IRON CHELATE (EDDHA) for use in a wide variety of soils including High pH, High Sand Content, Heavy Clay or Calcareous. It is similar to Sequestrene 138.
The Guaranteed Analysis is: IRON (Fe) Derived from Technical Sodium Ferric ethylenediamine di-(o-hydroxyphenyl-acetate)
Useful in Nurseries, Gardens, Landscape Plants and Turf.
FULLY CHELATED EDDHA WATER SOLUBLE IRON, READY AVAILABLE TO PLANTS! Similar to Sequestrene 138fe.
Available in: 6% and 10%
Free Shipping United States Only
Contact Us For International Shipping